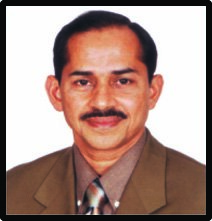 অধ্যাপক ডাঃ একেএম ফজলুল হক
MBBS, FCPS, FICS (USA), Fellow, Colorectal Surgery (Singapore), International Scholar, Colorectal Surgery (USA)
Pioneer Colorectal Surgeon of the Subcontinent
Email: profdrhaque@gmail.com
Prof. Dr. AKM Fazlul Haque was the founder Chairman and Professor of the Department of Colorectal Surgery in Bangabandhu Sheikh Mujib Medical University (BSMMU), Dhaka, the only Medical University of Bangladesh. He obtained MBBS Degree from Dhaka Medical College in 1982, and was awarded Fellowship (FCPS) from Bangladesh College of Physician and Surgeons in January 1989. He worked in Government health service in Bangladesh starting from April 1982 until 2009. He is the Pioneer of Colorectal Surgery Specialty in Bangladesh. He is also the Pioneer Colorectal Surgeon in Indo-Pak Subcontinent (India, Bangladesh, Nepal, and Pakistan).
Under his pioneering leadership Colorectal Surgery was recognized as an independent department in the Medical University (BSMMU). He introduced M.S. degree in Colorectal Surgery in Bangladesh. The course was also designed by him. Professor Haque obtained International Scholarship award from American society of colon and rectal surgeons in 2000. The award is given to a single surgeon every year on world wide competition basis (except USA & Canada). He was the third surgeon to receive this award in Asia and seventh in the world. Before him two surgeons from Singapore and Israel got this award.
He practices absolutely restricted Colorectal Surgery since 1997. In last 17 years he has consulted nearly 6,50,000 (six lac fifty thousand) new patients and operated 3,35,000 (Three lac thirty five thousand) patients in private and government's hospital having Piles, Fistula, Anal Fissure, Colon and Rectal Cancer, Polyp, Rectal Prolapse & Diverticulitis. He does short or full colonoscopy himself routinely for most of the patient. He has attended many conferences at home and abroad. He has conducted few international workshops. He was a visiting faculty in Tribhubon University, Nepal.
He has written a book on colorectal surgery for public which is widely circulated. He has started few operations in Bangladesh for the first time namely Low anterior resection with double stapling, Longo operation and complex fistula operation with seton technique.
Prof. Dr. AKM Fazlul Haque is the best piles doctor in Bangladesh.
People found here the best piles treatment in Bangladesh.
He performed successfully the highest number of operation worldwide for piles, fistula, anal fissure, colon cancer, rectum cancer.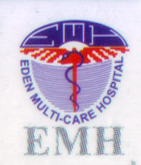 753, Satmasjid Road (Beside star kabab), Dhanmondi, Dhaka, 1209
Visit Time: 10:00AM - 1:001PM & 5:00 PM - 8:00 PM Except Friday